Not a bad cover...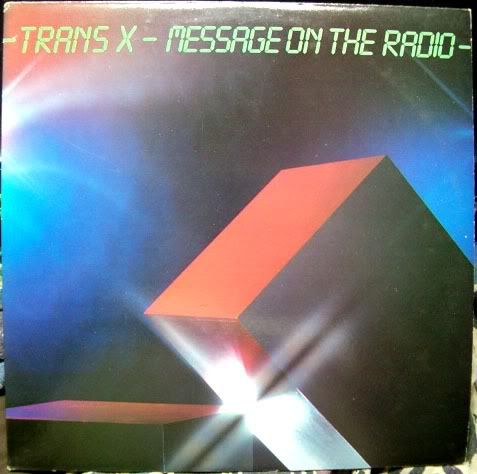 Here's the back...
Whoa, he looks stunned!
But then you look a little closer and he doesn't look as stunned, for some reason. More like he's ready for the catwalk! :)
They're a Montreal synth band, comprised of Pascal Languirand and Laurie Ann Gill. More info on them here:
Trans-X
And here's their hit (first song on side 2), which apparently charted worldwide,
"Living on Video"
. :)